LUSTRE® ClearSkin
Now you can treat acne, acne scarring and achieve general skin rejuvenation at home with our two LED Light Therapy devices - LUSTRE® ClearSkin SOLO and LUSTRE® ClearSkin REVIVE LED Mask. Both available to buy at Temple Clinic now!
LUSTRE® ClearSkin SOLO
Using blue light technology, this truly transformational product works by killing the bacteria that causes acne, naturally. The unique blue light treatment endorsed by leading UK skin clinics is a proven technology. Solo's flexible design fits closely to the targeted area on the skin and directs the blue light right where it needs to go.
The device is hands free and is worn for just 20 minutes a day with visible improvements seen from just 2 weeks. The device can be also used as an outbreak management device throughout the year helping to take control of acne.
It is easy to use and travel with, charges via a USB cable and can be applied directly to the affected area whilst you get on with your life.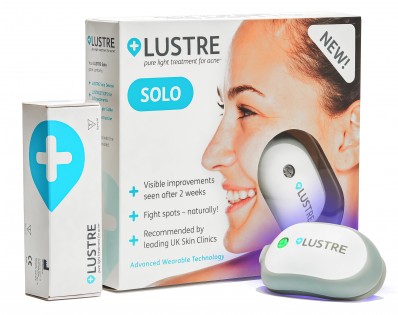 LUSTRE® ClearSkin REVIVE LED Mask
Introducing LUSTRE® ClearSkin REVIVE LED Mask! The ultimate choice for a complete in-clinic experience using standard-setting light therapy, at home. This flexible light beauty therapy mask has blue and red light settings to help achieve clearer and fresher looking skin, revealing a youthful glow.
Made of flexible silicone - perfect for travelling
10-minute session only
2 settings to personalise your session
Blue mode: to energise the skin for a clearer looking skin
Red mode: to revive the skin for a more even looking complexion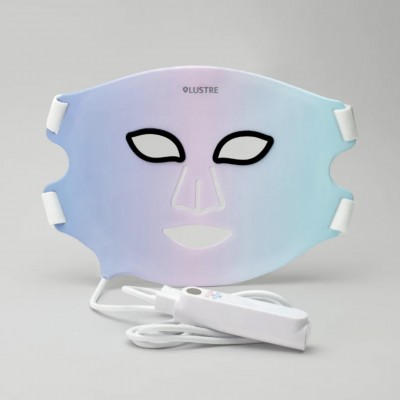 LUSTRE® ClearSkin RENEW Pro Facewear
The first of its kind – LUSTRE® ClearSkin RENEW Pro Facewear brings in a revolutionary, personalised design using the perfect blend of Blue, Red and Infrared LED lights for a unique session each time. It's wireless and syncs with a dedicated app to provide you with a customised facial for that radiant and glowing skin in just 10 minutes.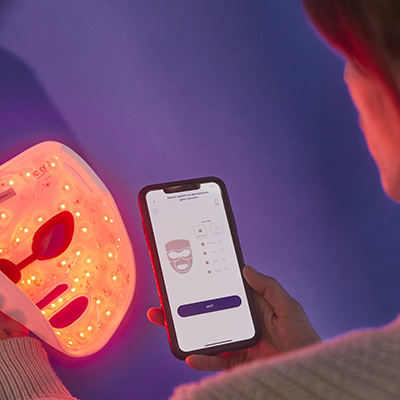 LUSTRE® ClearSkin Trio
Acne zapped within weeks! x3 pods. Ideal for widespread acne.
A safe, effective, non-invasive LED Light Therapy solution to treat acne, breakouts and blemishes naturally. This clinically proven pure blue light device uses the same medical grade technology as used by dermatologists in clinics. No Side effects. No UV.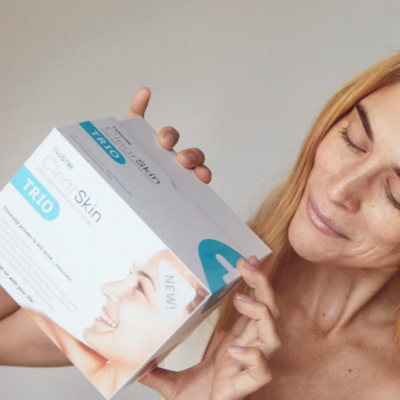 Want to know how to ensure that your skin is the best it can be? We recommend coming in for a Skin Vitality Consultation with Dr Sam Robson, our new in-depth skin health assessment. We also offer an express 30-minute Skin Assessment. Either of these can be added on when making your appointment. Find out more below!
Can LUSTRE be used on other parts of the body, i.e. the back and chest?
LUSTRE Pure Light is the only hands free blue light device that allows patients to treat separate parts of the body.
Will LUSTRE Pure Light Technology cause any UV damage to my skin?
No, LUSTRE Pure Light Technology delivers therapeutic safe natural blue light at a wavelength of 415 nm. This is not in the UV spectrum of the natural light wavelength. In clinical trials of blue light at 415 nm, there have been no reported incidences of UV skin damage.
I have sensitive skin, can I use LUSTRE Pure Light?
· Do you consider that you have sensitive or delicate skin?
· Do you bruise easily?
If you answer yes to one or both of the above questions then a test of the adhesion can be made by applying a strip to your inner forearm, just before the elbow. The strip should be left in place for at least 10 minutes before being removed. If there is any pigmentation or redness exhibited then a small amount of E45 moisturising cream should be applied directly to the skin immediately before application of the adhesive strips. The exact amount of cream required is dependent upon the need to reduce the adhesion. In ALL cases the white cream should NOT be visible on the skin when the strips is applied to the skin. If cream is visible then the light will not be able to reach the skin and perform an effective treatment.
WHAT IS INCLUDED WITH THE SKIN VITALITY CONSULTATION?
The Skin Vitality Consultation with Dr Sam Robson, is an in-depth skin health assessment which includes:
A full skin analysis using the latest technology from FotoFinder

Comprehensive evaluation of your current skin health

Lifestyle and health assessment

Discussion about any skin concerns

Our in-depth analysis allows us to look at areas of the skin that cannot be seen by the human eye. We look at 6 different aspects on the surface and below the skin, including wrinkles, break outs, pores, skin tone evenness, texture, dehydration, sensitivity and pigmentation from overexposure to the sun.
Following your consultation:
You will be emailed a detailed plan including a skincare product regime specific for your skin and a bespoke treatment plan devised by Dr Sam Robson.

A selection of samples will be chosen specifically for your skins needs

Lifestyle and dietary recommendations

Follow up email with a complimentary skin review
This appointment is 45-mins to 1-hour and priced at £99.
WHAT IS INCLUDED WITH THE SKIN ASSESSMENT?
The Skin Assessment with Dr Sam Robson, is a shorter 30-minute express appointment which includes:
Evaluation of skin health
Discussion about suitable treatments/products
May include small selection of samples
Email from Dr Sam with treatment/product costs and recommendations
This appointment is 30-mins and priced at £50 (can be redeemed against cost of treatment or products).
HOW DO I KNOW IF THIS IS THE BEST TREATMENT FOR ME?
If you want to find out more about any of our treatments, book in for our free 1:1 virtual pre-assessment with Dr Sam Robson. This is done via Zoom where we can discuss what treatment is right for you and give you the opportunity to ask any questions. Book your free pre-assessment today!